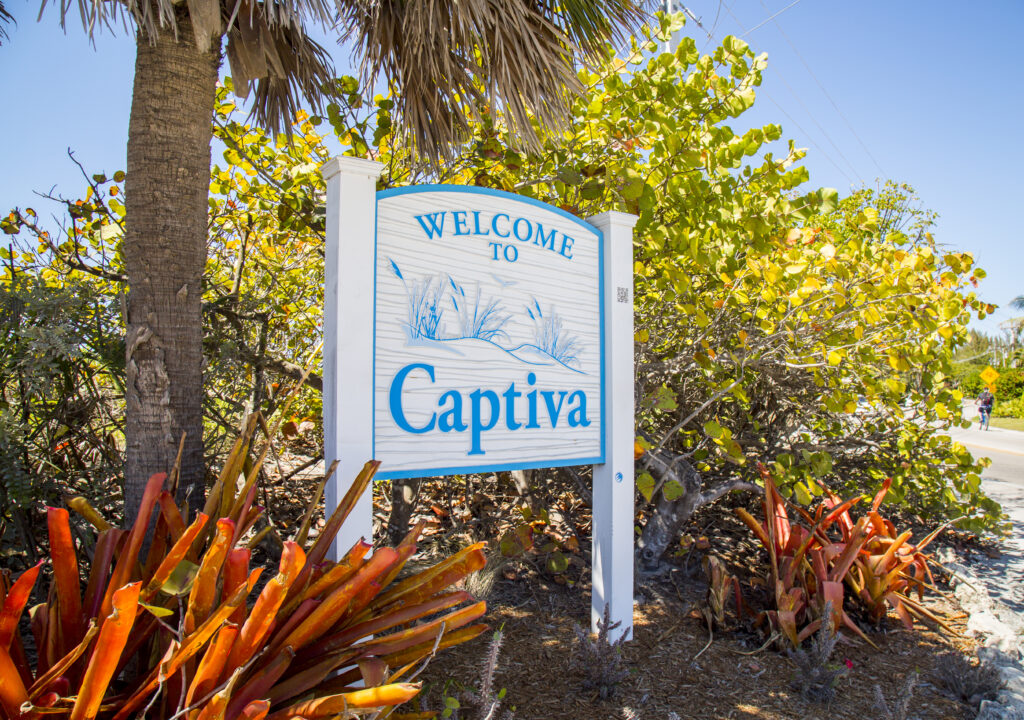 About the Panel
Vision
Captiva is a coastal barrier island with low-density residential development, augmented by limited commercial activities which serve residents and tourists drawn to a tranquil experience in a natural setting. As an island community, Captiva's natural resources — beaches, waterways, wildlife and flora — are its most important attractions, and Captiva residents regard the protection of its mangrove fringe, water quality, and dark skies as matters of paramount importance. Toward this end, the Captiva Community Panel and other Captiva community, civic and business organizations must work together with Lee County and other regulatory bodies to sustain the fragile and limited resources of the island.
Captiva residents, property owners and businesses value the following:
An island lifestyle which respects the fragile land, coastline and waters of Captiva

The island's history as an environmentally special and informal resort destination

The island's diverse coastal community architecture and landscaping

A coastal community that balances tourism-oriented activities with a respect for the privacy and property rights of the island's residents

A community that provides a level of commercial services that reflects the balance between tourism, seasonal occupancy and year-round residency, and acknowledges the need to reduce automotive dependence and create more environmentally-sensitive alternative modes of transportation
To achieve these ends, organizations representing Captiva residents, property owners and businesses must work together, and with Lee County to achieve the following:
Environmental protections that preserve the shoreline and natural habitats, enhance water quality, encourage the use of native vegetation, maintain the mangrove fringe, and limit noise, light, water and air pollution

Creative mixed-use development of traditionally commercial properties to maintain the island's neighborhood-style business community sufficient to support the needs of Captiva residents and visitors

Building standards that maintain existing densities and building heights, and development regulations designed to preserve the Captiva Community Vision

Upgrading public infrastructure and enhancing the appearance and functionality of the island's rare public spaces
The future of the island will be secured and enhanced as present and future residents and organizations on Captiva work together to reach consensus on island goals, and work with Lee County, the Captiva Erosion Control District, the state and its agencies, and nongovernmental organizations serving the island to ensure that those goals are realized.
2023 Captiva Panel Members
Jay Brown, President
Jay Brown is a retired business executive who lives full-time in his home on Captiva's Tween Waters Stretch. In addition to his service on the Panel, he is active locally in the U.S. Power Squadron, Sanctuary Golf Club and the Captiva Island Yacht Club. A native of St. Louis, he is married, has five grown children and three grandchildren. Community service, golf, fishing, boating and continuing public company board service are his principal interests.
David Mintz, Vice President
R. Bruce McDonald, Secretary
Originally from Toronto, McDonald started his career with Ernst & Young.  In 1987, Mr. McDonald joined Varity Corporation and relocated to Buffalo, NY. From 1993-1998 McDonald held a variety of operational finance positions in the United Kingdom.  In 1998 McDonald was appointed Vice President, Finance, Legal and IT of LucasVarity Automotive in Livonia, MI, which was subsequently acquired by TRW, Inc. in 1999.  He held a variety of financial positions at TRW where he became Vice President, Finance of TRW Automotive.  In 2001, he joined Johnson Controls, Inc. in Milwaukee as Vice President, Corporate Controller and became Assistant CFO in 2004.  He was appointed vice president and CFO in 2005, Executive Vice President in 2006 and Vice Chairman in 2014.
In July 2015, John Controls announced its plan to spin off its global automotive business.  The new company, Adient, was listed on the NYSE in October 2016, with  McDonald serving as Chairman and CEO until his retirement in 2018.
McDonald is on the Board of Directors of Dana Corporation and a director of Galenas Michigan LLC. He also served on the board of a number of nonprofits in the Milwaukee area.
McDonald received a Bachelor of Commerce from McMaster University in Ontario Canada in 1983.  He is a Charted Accountant and Certified Public Accountant, Michigan.
Tony Lapi, Treasurer
Tony Lapi and his wife moved to Sanibel in 1976. Tony began his career running 'Tween Waters Inn as general manager. The company later acquired other properties on the islands. In 2015, the company acquired West Wind Inn and the corporate name became "Sanibel Captiva Beach Resorts." Tony also serves on the United Way Board, Captiva Island Historical Society, and the Lee County Tourist Development Council.
Ann Brady
Ann Brady is the Director of the Rauschenberg Residency in Captiva. In 2011, she was engaged by the Robert Rauschenberg Foundation to create and launch the multidisciplinary artists' residency program on the 20-acre site of the late artist's former home and studio complex. Ann has worked as a consultant for cultural organizations, and she spent 17 years with Atlantic Center for the Arts, an artists' community in New Smyrna Beach, Florida. Ann has a condo in Sanibel and a home in New Smyrna Beach where she sometimes travels on the weekends; she has a son in college in Tallahassee.
Ken Gill
Ken Gill was founder and CEO of one of the largest commercial food service equipment distribution and fabrication companies in the world. Gill sold the business, The Gill Companies, in 2007. He is a "serial entrepreneur" and has successfully started more than 20 various businesses during his career. Ken and his wife, Karen, currently are partners in Island Taxi with Tom Jones.

Gill graduated from Western Maryland College in 1961 with honors, majoring in Urban Planning. He worked on his Masters at NYU prior to being called into the service as a Second Lieutenant in the 101st Airborne Division.
Gill has served on the Board of Director of his college and the Annapolis, Maryland, hospital. Both institutions have buildings named in his honor. Ken and Karen are full-time residents of Captiva, and care deeply about the community.
John Jensen
John moved to Captiva Island in 1982 from the Detroit area of Michigan to help run his family's businesses. In February 2021, the Jensen Family sold their historic marina on Captiva, Jensen's Twin Palm. Today, he, along with his brother, Jimmy, and sister, Pat (his brother Dave passed away on 2/20/21) oversee the day-to-day operations of Jensen's On The Gulf Resort. John has owned a home in Sunset Captiva since 1985 and has served on the HOA since 2009; as President since 2014. John has been married to Gina since 1995, and they have a teenage son, Johnny.
Linda Laird
Linda Laird first visited Captiva in the 1970s, bought her home in Sunset Captiva in the late 1990s, and now lives here for 5-6 months a year. Linda has worked on the Sea Level Rise Committee since 2019. Her first career was in software at Bell Labs; she retired from her second career in academia in 2017. She has two grown sons. She's an active artist and cyclist. When not in Captiva, Linda lives on a lake in North Eastern Pennsylvania, where she races her sailboat every weekend.
Margarethe Thye-Miville
Margarethe has been a 30 year resident on Captiva . She was born in Lindswege, Germany, which is mostly a large agricultural community in Northern Germany . Margarethe's upbringing stems from a family that has owned and remained at the same property for over 700 years and still remains in the immediate family. She literally comes from one of the oldest family residences in Germany and since the 17th century have also been a highly respected farming family in the county of Ammerland, Germany.
Margarethe has been brought up by her elders to think in the very long term when it comes to preservation of environment, social and business longevity and sound productivity. Margarethe will bring a fresh and compassionate view to the panel.
Sandy Stilwell-Youngquist
Owner, Stilwell Enterprises and Restaurant Group.
Bob Walter
Bob Walter, Regional Managing Director for South Seas Island Resorts since 2013, has been in the hotel business for the last 40 years. Resort hotels are his passion and all of his leadership roles have been located on beautiful resorts in Florida and Bermuda. Bob understands the need for a beautiful, well-maintained and natural beach setting, not only from a resort perspective but from a preservation perspective. The need to preserve our beaches, wetlands and environment is second to none. Bob and his wife Mercedes reside at South Seas Island Resort, and have two daughters, one in Tampa and one in Boston.
Commitees
• Wastewater– Jay Brown, chair
• Captiva Code and Ordinances – David Mintz, chair
• Sea Level Rise & Stormwater– Linda Laird, chair
• Golf Cart Safety – Vacant
• Iguana eradication – John Jensen, chair

• Development/Membership – Ann Brady, chair
• Captiva Drive Improvements – David Mintz, chair
• Governmental Affairs – David Mintz, chair
• Blind Pass Bridge – Vacant